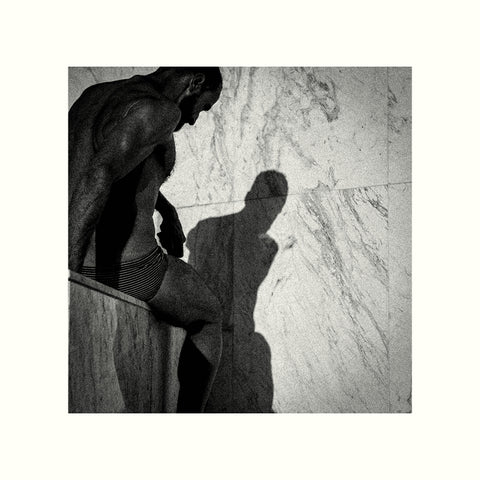 Joerg Zuber
A citizen of the world
I'm a citizen of the world. A nomad, a traveler. I'm following new horizons. Chasing the cool sunsets and walking towards the sunrise. Crossing continents and discovering cultures.  I'm filled with sights, sounds and textures. Translating my experience into visions of understanding and art. Combining, mixing, reinventing. Unlocking hidden passages and traveling unknown paths. Not dreaming what is, but what can be. Lighting the way to perfection.
I see, I hear, I think, I believe. I'm gathering knowledge and shaping. Penetrating the core, observing the speed. Turning lines, casting arcs. Looking through the lens, contemplating patterns and connections, combinations of light and shadow. Imagining. Collaborating. I love working with people who are truly driven by their art. Charged with unlimited energy, with positivity, enthusiasm. I transform bold imagination into otherworldly beauty. A master director of design in fashion and form.
I was five years old, in my house in Germany, when I discovered my mother's fashion magazines. The glossy paper pushed me to: 'See'. Touch' and 'Explore'. Page after page of eternal beauty. My senses tuned in to Coco Chanel, Karl Lagerfeld and Gianni Versace. They gave me life.
From that moment on, my childhood changed. Taking snow-white paper and a rainbow of pencils, I made shiny jewelry, opulent dresses, luxurious scent bottles. Freshly minted logos. Whole collections and campaigns. The priceless gifts of a child to his mother.
I was addicted. Truly, madly. Trapped in a made-to-measure net, spinning strands of beauty and design. From a spark to a flame, addiction now flares. A fire in my veins. Lighting projects. Guiding partners.
I founded my creative studio OPIUM 16 years ago. Taking light, colour, sound and movement. Mixing deep invocations to the senses. Intoxicating audiences with addictive design. Animation. Film. Audio. Print. Ceaselessly seduced by unconventional beauty, creating digital haute couture.
I love swimming, it's the only way to feel free, to stretch myself without any limitations. I recommend doing it in one of the best pools in the world, Hotel Mar Adentro Cabos in Los Cabos, Mexico. An exceptional architecture where there is only you and the water. It's a magnificent and spiritual place, capable of stimulating all the senses. My favorite garment to get lost in its waters is always a Speedo. 
One of the best places to sunbathe is on Lia beach, on the island of Mykonos. Although the truth is that there I am always activating, swimming or doing any other activity, I cannot stay still.
I love being underwater, since I feel so connected to Mother Earth and nature, away from the noise generated by people. I feel and hear only my breath, my heartbeat and the sound of water.
What I usually take with me whenever I go to the beach is my mobile phone, sunscreen, paper and pencil (for my ideas), shirt and shorts for a lunch and some 'super food' snacks, as I am a vegan. What I would never forget is my mobile phone (laughs), my gateway to the world.
I love the collection, as it is timeless, not too strong. Sexy, something that is very important to me, without being too provocative. I think it could be worn by any man, from very young to older as well as for very trained men and those who are not so trained. They're very elegant.
I would choose the Shorts as a gift for my friends. To almost anyone in my circle of friends and also to my Instagram friends. Some guys don't wear Speedo, so it would be a neutral and elegant gift
Some of the artists who inspire me are John Pawson, Jon Gasca (from STUA-design), Jude Lay or Nicola Ghesquere,
In my tastes I consider myself elegant, but modern and moving, like the film LaLaLand - where men show emotions. In your collection I see a very sensitive man, capable of expressing emotions. Films in this same line of relaxation or linked to the moment of the bath are 'Matchball' or 'LaLaLand'. 
Paris, is the city I'd like to escape to. The most exciting city for me, the most romantic.
Honestly, I would recommend Mïau to all my friends.
Thank you for letting us see through you!
Meows of gratitude, Joerg.
Welcome to the distinguished world of Mïau.