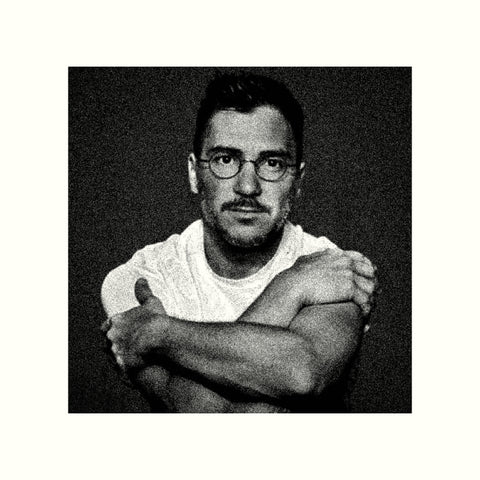 Marcos Domingo
Artist and fashion photographer
I'm a fine arts artist and fashion photographer. In addition, I have been a fashion consultant for over 10 years, developing brand identity strategies in relation to image and production. I have also photographed campaigns for several national and international fashion brands. In recent months I have focused on my career as an artist, without neglecting fashion campaigns for brands such as KIN Cosmetics. Currently many projects have become a reality: like MACSON or Vallue Retail UK among many others. Where would I like to be today? I never dream of being in a physical place, but of being a step ahead, both personally and professionally. I like the feeling I get when I work to climb that step because only by dreaming and working I can make that dream come true. Making others dream makes me feel that I am growing professionally and personally. I firmly believe in the capacity of the human being to grow in many aspects of life. And in working hard to achieve this personal improvement.
In 2000, I moved to Milan for family reasons. And it was there that, by chance, I came across a job offer and started working as a photographic assistant for Luca Ugolini, a renowned product photographer. My father is a photographer and my mother had a lighting business. From a very young age, I learned at home about these two complementary worlds. Photography is nothing but light. 90% of Luca's customers were lighting brands: Klewe, Prisma, Artemide, Flos. So without looking for it specifically, I found myself working in the universe in which I had grown up. After two years, I started my career as a freelance and fashion photographer working for agencies like Why Not, Beatrice Models, Fashion Management or Riccardo Gay to this day.
I have always liked water. I have always felt free in the water, weightless and with real inner peace. Even though when I was very young, when I was 5 or 6 years old, I fell without knowing how to swim in a pool where a cousin had to rescue me. I remember the feeling of floating upside down, watching the bodies of the other bathers in the water and being at peace watching every detail. Then I remember lying in the infirmary and vomiting the water I had swallowed. That didn't create any phobia, on the contrary, I was much more attracted to that sensation and to that moment when you hear yourself breathing and your heart beating.
Will recommend three places, not just one. The first one, Rio Tinto, in the province of Huelva (Spain). A magical place because of the colour of its waters and the river bed. I have visited it several times for work purposes: campaigns and fashion editorials. A place that seems to me ideal for a Mïau campaign and also, to feel that you are on Mars. In fact, the European space race that seeks to find other forms of life was born because of finding high concentrations of sulfides and sulfates in Rio Tinto. A fact that proves the existence of life even in oxygen-poor environments.
The second place I recommend to enjoy as a young child is the Dead Sea, in Israel. It's an incredible experience. Not only because of the body's buoyancy but also because of the spectacular landscape formed by the salt on the shores, authentic natural sculptures that leave you speechless. And the third and most magical place for me, the Red Sea, in Dahab. The Gulf of Aqaba, on the Egyptian side, is spectacular. It's the third largest coral reef in the world, but the first for its diversity of flora and fauna. In addition, the barrier in this area is right next to the shore. You can simply dive and see all kinds of marine flora and fauna, right next to the shore. It's like being in the Nemo movie. And the moment you pull your head out of the water and look at the surface, you find the hills of Sinai, with that reddish color that gives the sea its name. The peace, the nature and the feeling of being a little piece of this wonderful planet.
Both on the Rio Tinto and the Red Sea, I recommend Meow swimwear, of course: Briefs or Shorts. For the Dead Sea, it is better to wear an old bathing suit that is not very appreciated. Or rinse well with fresh water after coming out of the water.
As for rivers themselves, I recommend the already mentioned Rio Tinto, the Bobbio (Trebbia, Italy) or a river near Lugano (Switzerland), whose name I prefer not to reveal. A magical place where a canyon has been eroded into the rock after centuries and centuries of the river's course. To do sport I definitely return to the Aragonese region: the descent of the River Vero, in the Sierra de Guara. For these mountain rivers, I would wear shorts instead of slips.
I'm not very much of a beach person in the sense that I don't like to sunbathe. My mother always tells me that since I'm a baby I run away from the sun like vampires. So for me the beach is the snorkel. For swimming I prefer the pool. I couldn't forget my diving goggles.
As I knew the whole collection and had the opportunity to photograph it, I fell in love with it. I think it's a collection that covers some aesthetic needs that did not exist until now in the market. It gathers in its pieces, both the shorts and the briefs, everything I like. Sportiness, Class, Elegance, Sobriety, Fashion, Novelty. All this without falling into the stridencies of the "gay" brands or the classic topics of "Fashion". No matter what body shape you have, they always adapt to the shape of the body. Many times, fashion brands make swimsuits that are not comfortable or their patterns do not adapt to all bodies and sizes. Meow meets all of this.
It's not that it inspires me, it's that it makes what a brand inspires come true. I don't know if I can explain it. The fact that they are made with Italian fabrics and in Europe, makes me see that the idea of "Me in Europe" is possible.
As I said before, from my professional and personal experience in photographing different bodies and on my own, I think Mïau has thought about all kinds of men when designing and marking patterns. in shorts or slips. And from the point of view of prints, I think that from a mature man to a younger guy, from someone more classic or someone more fashionable, she can wear them comfortably.
Depending on who you have to give it to, I would choose one or the other. But of course it's the perfect gift for the summer or for someone who wants to enjoy "water in winter.
My favorite designers? You! Regarding architects, Joaquín Torres and Rafael Llamazares from A-Zero architects. Not only because of the architectural sculpture they make and the importance they give to textures and materials, but also because they are great painters, sculptors and artists in general. As far as music is concerned the first name that comes to my mind is David Bowie. The pastel blue and pink tones and the fabric wefts used by their main designers.
I don't like to identify myself with few things and at the same time everything influences me. I think artists are very influential in everything around us. Figures like Picasso, Dali, classics like El Greco, Rubens, icons like Mc Queen, Kris Vanhasse... but also anonymous artists (for a short time, I hope) like Antonio Reche, Viktor & Illya, painters and musicians that can be seen in the streets of any city, children who play in a small village in Siem Reap in Cambodia and dress up with canvases that squeak at first. Music and artists like David Bowie, The Cure, Alan Walker, Woodkid, Antony and the Johnsons. Music that can be heard today in any club in Birmingham or Manchester, for example. Architects like Mies Van Der Rohe, Le Corbusier, Frank Lloyd Wright, Gehry, Renzo Piano or Foster. Going through studios like Estudio Mecanoo.. With literature it's a bit of a challenge. I'm able to read historical novels, more commercial or classical. You will laugh but I read the 'Complete Works' of Saint Teresa of Jesus. And now I'm with texts that deal with psychology and psychiatry. I am in a period of my life in which I need to understand myself and the human being. If there is something to understand.&nbsp
The cinema, I am hooked on Antonia San Juan's talent as a writer and director, added to her way of acting. I am fascinated by short films like "La China" or "A las once". I'm also captivated by Eduardo Casanova's Youtube channel. How could I not remember the scene in 'La Dolce Vita' and the dip in the Fontana di Trevi? Although I loved 'Le Grand Bleu' directed by Luc Besson.
I prefer to escape to an unknown city because that way, I can discover that it's "my favourite". I'm attracted to all the continents. Diverse cities like Tromso (Norway) to enjoy the Aurora Borealis or Tokyo to get lost among skyscrapers and seas of people. The world is very big and it's a pity not to have enough time to know it. A city that I have loved and that I wouldn't mind coming back to is Kep, in Cambodia.
Mïau is a brand that I recommend to everyone. Both to friends and to people from the fashion world. Its design, quality and price make it a perfect recommendation.
Meows of gratitude, Marcos.
Welcome to the distinguished world of Mïau.